WHOA two blog posts in a month after a blog drought! (There is certainly not a drought outside right now... it's totally pouring today, and both my guys are asleep on the couch next to me, so I'm taking a minute to get a blog entry in.)
Becky
recently did a post about books, which reminded me that I hadn't done one since Christmastime... and I have read lots of new books, some of them good, since then! I've also re-read a few old favorites, including Where the Heart Is, The Help, and The Night Circus (reading now).
Here we go!
I started the year by reading the books I got for Christmas - two by Brandon Mull, who you will remember I love from his Fablehaven series. The first one was
The Candy Shop War,
and the second was the first book in the Five Kingdoms series,
Sky Raiders
.
The Candy Shop War is a good YA novel about a group of kids who accidentally get involved in a kind of wizard's battle in their town. They sample different kinds of candies and sweets that allow them to have magic powers for a short period of time. I gave this five stars... the writing is just great and the story sucked me in.
I don't know how Brandon comes up with these extensive, fictional fantasy worlds for his book series and how he keeps them all straight, but I wasn't disappointed by the first book in the Five Kingdoms series. The main character gets transported to the land of the Five Kingdoms on Halloween after many of his friends are kidnapped by the king's henchmen. Many adventures ensue... another five star book for me.
I am a fan of Jodi Picoult's books so I wanted to check out the book she co-wrote with her daughter, Between the Lines. In this book a teenage girl becomes a little obsessed with a children's fairy tale book she finds in the library, and she begins communicating with the bored main character of the book, who is a prince. I was a little disappointed because I felt like this book had more potential but by the end I was reading it mostly to finish it rather than because I was intrigued by the story. Three stars.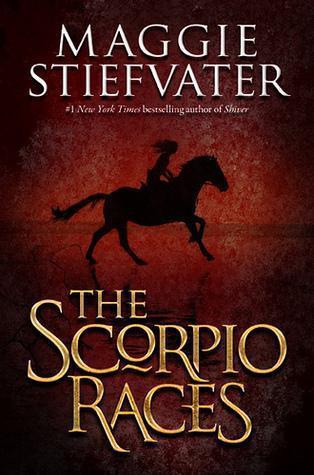 The librarian at my school has been wonderful with keeping me inundated with new books to read... it was kind of a bummer when I went on maternity leave and lost my library access for the remainder of the school year. I mean, clearly I managed, but let me reiterate that I enjoy my school library and librarian. : ) Anyway, she met this author and recommended I read this book - The Scorpio Races. I think I can safely say it's not one I would have picked on my own, and there were a few times I was like WHAT is going on?! but by the end I wanted to know what was going to happen. Who was going to win?
Basically the story centers around Sean and Puck, two teens who have everything to lose when they enter in these deadly horse races known as the Scorpio Races. I wanted both of them to win, which is why by the middle of the book I was racing to the end to find out the result. I gave it four stars, just because at times it is a bit gory and I don't think I'd re-read it.
I was looking for a free book from the Kindle lending library when I found the next book, Maude. It is a memoir written about a woman who was born right before the turn of the twentieth century. This woman had a fascinating life not because she was famous or important, necessarily, but the stories recounted from her youth, through things like the Depression and the births of all her children, were really interesting the read. The only thing I disliked about this book was that I wished an editor would have combed it a little better for simple syntax errors. I gave it four stars.
The next five were all recommended by my awesome school librarian, beginning with:
Counting By 7s is the story of a very gifted and somewhat precocious middle school girl who loses both of her parents in an accident. It mostly deals with how this girl copes with the aftermath and the people she surrounds herself with, which is a very hodgepodge crew. I gave it four stars because it is good but I dislike reading about inept teachers... pet peeve, sorry.
The Unfinished Life of Addison Stone (which is fiction) reads like a series of magazine interviews. Addison is a bright up-and-coming artist who dies suddenly and mysteriously, and the interviews are with her friends and family left behind trying to put the pieces together. I gave this one three stars, just because it seemed to drag a bit for me and I disliked the format after a while. The pictures and concept are interesting.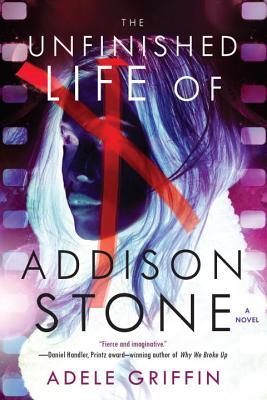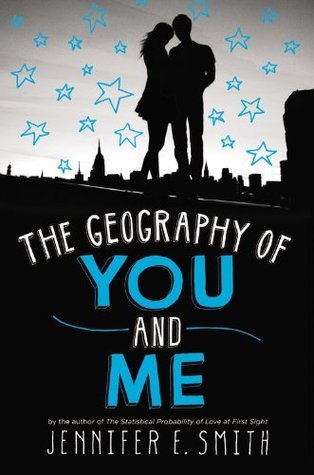 I got this book after I told the librarian I needed a break from books that dealt with death as a principal theme (I was nearing the end of my pregnancy, after all). So she grabbed The Geography of You and Me, which was a super cute and fast read. A boy and a girl meet in an elevator in the middle of a power outage, and (predictably) wind up falling for each other. However, their potential relationship is complicated by the fact that they both live mobile lives. I gave this five stars because I thought it was well written and a refreshing read.
I Was Here was written by Gayle Foreman, the author of "If I Stay," which is a very popular (albeit depressing) book that was also made into a movie. The librarian and assistant librarian wanted me to read this before it went on the shelves to get my opinion on it. I felt cool in a really nerdy way. The reason they were cautious about this book is because it deals with suicide. I didn't give it a rating on Goodreads because I felt it was kind of gauche to rate it due to its themes. I can't really call it a "good read" because it was troubling, but it was a worthwhile read.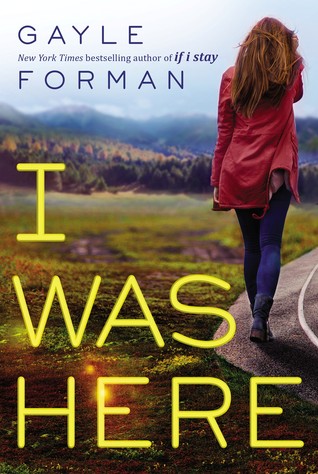 The Lies We Told dealt with some pretty complex relationships. The three main characters are all doctors- two sisters, Maya and Rebecca, and Maya's husband Adam. Adam and Rebecca go to help with relief efforts following a hurricane but Maya is hesitant because of her troubled past. In the end she agrees to go help only to be the sole survivor of a helicopter crash, isolated on an island with no communication to let Rebecca and Adam know she's okay. Rebecca and Adam end up finding solace in each other, because they think Maya is dead. So... AWKWARD when she shows up alive. But in the end everyone is okay with all of this. I gave it three stars because there is a redeeming sub-plot with a girl named Simmie that kept me involved.
Room was given to me by a friend and it was absolutely captivating. It's told from the perspective of a five-year-old boy (Jack) who has been raised entirely in a small shed with his mother, who was kidnapped and trapped in the shed by a man while she was a college student. Jack's mother (Ma) does an admirable job raising him under such circumstances, and I think what really makes this story work is the fact that it's all told from his perspective. I gave it five stars. This is one you should absolutely check out if you're looking for something new and different to read.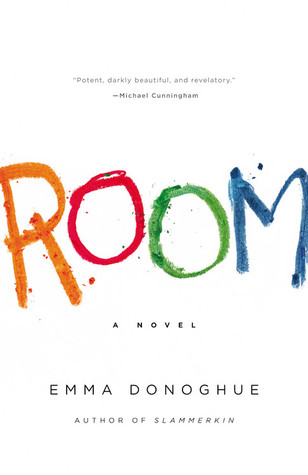 This was my latest free read on my Kindle from the lending library... it was number one on the LL list so I figured it must be worth a shot. (I try to avoid series when I'm looking on the LL each month for my new free book.) Trail of Broken Wings is about an Indian family, parents and three daughters, who are hiding a devastating secret from the outside world. When the father falls into a mysterious coma, the women are left to deal with each other and the secret. I found this book very interesting because of the cultural information- I know the basics about Indian culture, but I feel like I learned more from this book. The story is very captivating. I gave it four stars.
And finally, my BFF C. lent me Royal Wedding, the latest book in the Princess Diaries series released by Meg Cabot. I loved these books when I was growing up - they are actually fairly different from the movies, especially the second one. They were always fun reads. This book was no different. It was a good adult sequel to the original series, which were written for teenagers. It reminded me of the Sisterhood of the Traveling Pants series - there was the original series, and then a sort of epilogue book written more for women who grew up reading the books that had more mature themes. I gave it four stars.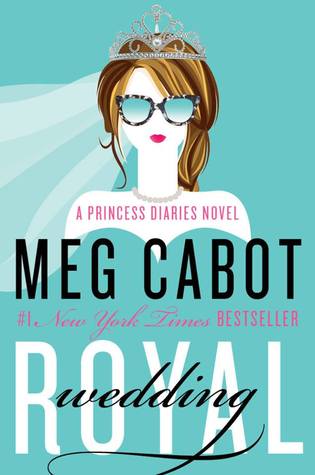 I didn't think that I'd have much time to read when I had a baby, but it turns out it's much easier to pick up a book or my Kindle when I have a second (also, I do a lot of reading while using my breast pump to help the time pass) than it is to get on the computer.
ANYWAY, so those are the books I've gotten in since the beginning of this year... we're halfway to Christmas so there's plenty of time to get more in before the end of the year! : ) Do you have any recommendations for me? I'm game!
Also, A's cousin built me a new bookshelf to condense my collection, so I've re-discovered some of my older books that I haven't read in a while. Maybe I'll re-read some of those and do reviews of them sometime in the future. We'll see!
Until then,
K.