I am a huge fan of Broadway music. One of my kids was doing a survey for his English class a few months ago and asked me what kind of music I listen to most often - I think most of his answers were pop, rock, country, rap, etc... and I answer "Broadway showtunes and Disney soundtracks."
Don't judge me. : )
Yesterday I decided to make a giant iTunes playlist of all (well, most) of my favorite Broadway songs. I don't have soundtracks for all of the musicals I like, but I do have a lot... and I wound up with 65 songs.
Here they are!
Aida
The Gods Love Nubia
Aladdin the Musical
Friend Like Me
Somebody's Got Your Back
Avenue Q
I Wish I Could Go Back to College
Bombshell (from the TV Show "Smash")
Don't Say Yes Until I Finish Talking
Cut, Print, Moving On
Don't Forget Me
Book of Mormon
Two by Two
I Believe
Cabaret
Cabaret
First Date
Safer
Something that Will Last
In Love With You
Footloose
Mama Says
Footloose (Finale)
Funny Girl
Don't Rain on My Parade
Guys and Dolls
Runyonland Music/Fugue for Tin Horns
Sit Down, You're Rockin' the Boat
The Walter Bobbie version is my favorite. (Nathan Lane <3)
Hairspray
The Nicest Kids in Town
Ladies' Choice
You can't Stop the Beat
How to Succeed in Business Without Really Trying
Brotherhood of Man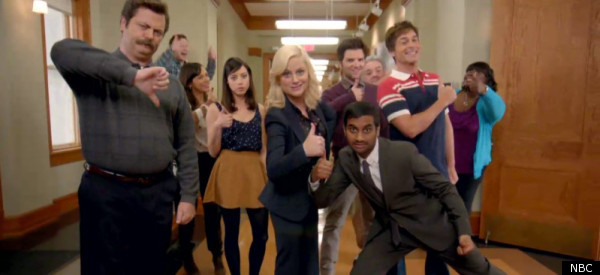 The NBC version of Brotherhood of Man is WINNING.
Jersey Boys
Can't Take My Eyes off of You
Jesus Christ Superstar
King Herod's Song
The King and I
Getting to Know You
Kiss Me Kate
Another Openin', Another Show
Always True to You (In My Fashion)
Where is the Life that Late I Led?
Brush Up Your Shakespeare
The Last Five Years
I Can Do Better than That
A Summer in Ohio
Les Miserables
Master of the House
A Little Fall of Rain
One Day More!
True story, person who made this image... the 10th Anniversary concert is my favorite version of Les Mis.
The Music Man
Ya Got Trouble/76 Trombones
Oklahoma!
People Will Say We're in Love
Oliver!
Consider Yourself
Oom-Pah-Pah
Once Upon a Mattress
Happily Ever After
The Phantom of the Opera
Masquerade
The Pirates of Penzance
When a Felon's Not Engaged in his Employment
The Producers
I Wanna Be a Producer
Betrayed
The Great Nathan Lane... I love him!
Rent
La Vie Boheme A&B
I'll Cover You (Reprise)
Shrek: The Musical
Don't Let Me Go
I Know It's Today
Singin' in the Rain
Moses
The Sound of Music
I Have Confidence
South Pacific
I'm Gonna Wash That Man Right Outta My Hair
There is Nothin' like a Dame
Spamalot
Monks Chant/He Is Not Dead Yet
The Song that Goes Like This
Find Your Grail
Diva's Lament
Thoroughly Modern Millie
Forget About the Boy
Urinetown
Run, Freedom, Run!
We're Not Sorry
From my turn in "White Christmas"... I love a piano!
White Christmas
Happy Holiday/Let Yourself Go
I Love a Piano
Wicked
Dancing Through Life
For Good
You're a Good Man, Charlie Brown
My New Philosophy
I also have the opening that Neil Patrick Harris did for the 67th Tony Awards... not technically from a show, but it's definitely Broadway (and definitely awesome!)
Am I missing any of your favorite show tunes (or shows)? : )
-K.