Well, I'm sitting here and both dogs are peacefully sleeping, so I'm seizing the opportunity to write a little holiday recap : )
I spent Christmas Eve with A's family and we had a wonderful evening. Since we have two adorable nephews courtesy of A's sister and brother-in-law, it was fun to have piles of toys and fun things for them to open. We had a delicious dinner and enjoyed opening gifts together. I left a little early to go to church; I found a candlelit Christmas Eve service that did not disappoint. It wasn't the same as my church, but I was so glad I went, and it ended the same way - with the lighting of the candles and singing "Silent Night." There were some awesome singers in the congregation, so that was cool too.
On Christmas morning, A, Penny, and I woke up and opened presents. It's Penny's first Christmas so she was a little leery about tissue paper at first. After a few presents she really got into it, though. : )
I got A an iPod, Batman t-shirt, and Office mug. He got me a beautiful snowflake necklace, earrings, and a gift card to the spa... oh yeah!
Then we loaded up the car and drove an hour and 45 minutes to get to my hometown and parents' house... my mom decided we should bring Penny to my grandparents' for gift opening there. That was a little nuts. Next year, she's staying in her pen at my parents' house. It was so nice to see my family all together and spend time with them. My grandparents got us a fire pit! I am so excited to start building our patio next summer and roast some marshmallows. I never thought I'd say this because I'm not a very outdoorsy person, but I'm excited to work in the yard. : )
After that we went back to my parents' house for Christmas #5 (the first one was on Sunday, then of course we had Christmas Eve, our own Christmas morning, and my grandparents' Christmas day). This was also fun. A and I were so excited to give one gift in particular to my brother. When no one was giving me Christmas ideas for them, I told them I was just going to go on Amazon and look up "ridiculous gifts" and start ordering things. I did go on there and found strange things, including a yodeling pickle and this treasure:
I laughed so hard that I cried. I was in the bedroom and A was in the living room when I found this. I just kept laughing and laughing and I couldn't tell him why I was laughing so hard, so he came in and saw it on my computer screen and laughed too - but I think mostly at me, for laughing/crying so hard.
It's so ridiculous. I can't even. Why is there a market for this?
Anyway.
We totally ordered it for my brother, and it was so fantastic. We all got another good laugh and then he wore it for a few hours. : )
At my parents', my brother gave me Golden Snitch earrings! He said he also ordered a Deathly Hallows necklace for me, and wrapped it and everything, but it is lost - we can't find it anywhere. (I hope it didn't accidentally get thrown away with the wrapping paper...) My mom got me a Harry Potter hoodie that
Becky
originally tagged on Pinterest... I love it. I'm such a nerd.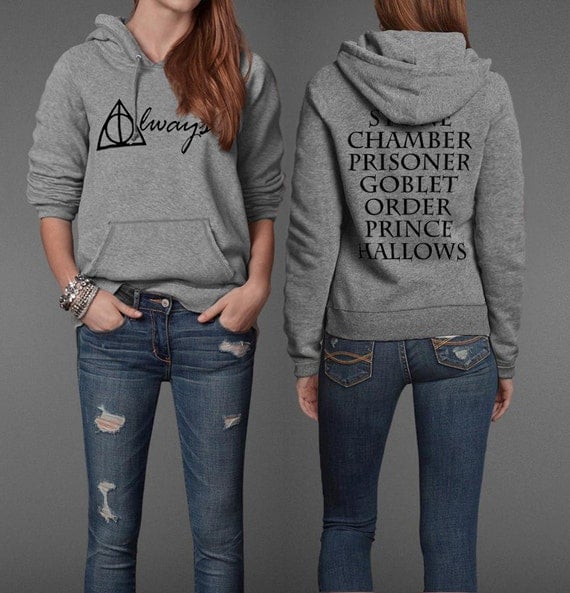 I also got plenty of new books to read, and some nice new sweaters that I have been wearing in this frigid weather. We all agreed that we spent way too much on each other this Christmas, and next year we need to cut down a lot, especially since we are planning a family Disney trip in early 2015. : )
Christmas evening, my parents had a kind of "open house" for both sides of the family to drop by, and mostly everyone did. It was a nice night and I ate way too much food, and unfortunately A missed it because he had to drive back home - he had to work yesterday and today. He's coming back tomorrow and we're having a game night with my friends from out of town - so excited!
Speaking of which, I went to see Saving Mr. Banks with my bff S last night. It was wonderful. I loved it, despite the older couple who sat behind us and kept a commentary running the whole time - I don't think the guy really understood what was going on, and he kept repeating lines that the woman couldn't hear. Anyway, if you are a Disney fan, the movie is a must. I loved it so much. I laughed. I cried. I'll own it on Blu-ray, I'm sure.
I still need to see Frozen and Anchorman 2.
Anyway, the natives are starting to get restless - which means Penny will probably start jumping on my parents' dog again, they will fight over toys, growl at each other, and I will need to manage the circus. Ah. At least I could throw together an update while the peace lasted!
I hope you all had a wonderful Christmas and are enjoying this time of the year! Take it easy!
-K.