Today I decided to share some of my favorite quotes from different Christmas movies... some of them have Gifs, some of them don't, but they're all poignant, sweet, or just plain fun. : )
"I'm sorry I ruined your lives and crammed eleven cookies into the VCR." - Buddy the Elf,
Elf
Elf
"There's no greater gift than friendship." - The Conductor, The Polar Express
The Polar Express
"Remember, no man is a failure who has friends." - Clarence, It's a Wonderful Life
It's a Wonderful Life
"You can be too old for a lot of things, but you're never too old to be afraid!" - Marley, Home Alone
Home Alone
"Well, if I can't have any fun I might as well leave!" - Snow Miser,
The Year Without a Santa Clause
Last Holiday
"Iris, if you were a melody... I used only the good notes." - Miles, The Holiday
"I like corny. I'm looking for corny in my life." - Iris, The Holiday
The Holiday
"My dear partner, when what's left of you gets around to what's left to be gotten, what's left to be gotten won't be worth getting whatever it is you've got left." - Phil, White Christmas
"Count your blessings instead of sheep, and you'll fall asleep counting your blessings." - Bob, White Christmas
Karen: "There was more than one lobster present at the birth of Jesus Christ?"
Daisy: "Duh." - Love Actually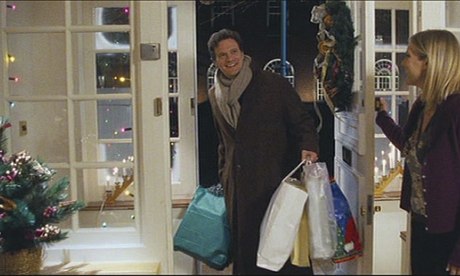 "I HATE UNCLE JAMIE!" - Love Actually
(my love of this line is ironic considering that Jamie & Aurelia are clearly the best)
The Santa Clause
There are so many Christmas movies that it's hard to include them all... What is a quote from your favorite Christmas movie?
-K.