"I'll have more time to blog over the holidays," she said. HA HA! Joke's on me.
It has been a really nice week, albeit busy, so here I am on December 1st, finally wrapping up my thanks for November. (Here you can find links to the
first installment
, the
second installment
, and the
third installment
.)
I think I owe... 9 things? I am thankful for. (Math, ugh.)
1. I am thankful for FAMILY, both big and small. On Thanksgiving we went to dinner at A.'s parents house, where
45
family members gathered together. You read that right. Forty-five. A.'s parents have a nice house, but it is by no means extremely large, so it was definitely crowded. But it was nice to see everyone and have everyone together, enjoying some really delicious food!
2. I am thankful that now that it's December, and after Thanksgiving, people may finally stop griping about Christmas music, decorations, shopping, etc. 'TIS THE SEASON!!!!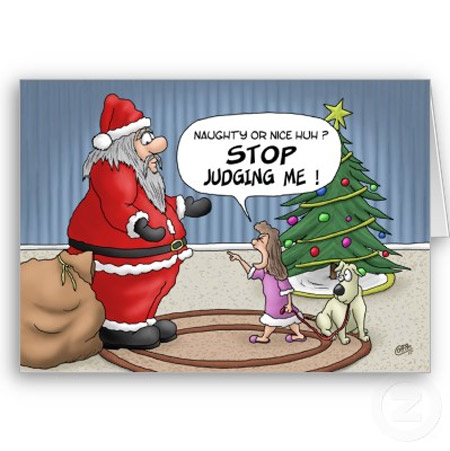 This seems about right.... from iamdesigning.com
3. I'm thankful that even though one of my best friends lives on the opposite coast and can't come home for Thanksgiving, that he can come home for Christmas and that we were able to Skype yesterday. Ah, the wonders of technology!
4. I am very thankful that I could come home for the day after Thanksgiving, and that I can spend some time visiting with my family before I have to go back to school next week. It's nice to be home for a little while. : )
5. I'm thankful that A. and I could go "shopping" with my brother on Black Friday evening... we were looking for an ugly Christmas sweater and some board games, so our main objectives were people watching and making fun of very strange gifts and expensively priced items that we saw. We bought a bottle of water at Macy's for $2 to make our purchase over $30 (it was $29.99) and use a $10 off coupon. My brother started calling it a bottle of God's tears, since it was twice as much as a normal bottle of water.
You can't spill this precious water, gleaned from the cleanest, freshest springs in Pennsylvania.
6. I am thankful for game nights with my high school friends. Not many of them are left in town, and some made it in just for the holiday, but it's nice that we were still able to gather and play a game and enjoy each other's company. Last night's game of choice was "Loaded Questions."
7. I'm so, so grateful for my wonderful husband. We've had so much to be thankful for this year - my Masters and full time job; our new house; our wedding and honeymoon; our puppy. But if he didn't always have my back, life would be very difficult indeed. He's the best.
8. I am thankful for our new pastor at church. Our old pastor was nice, but he was ready to retire and he had a lot of health issues. Our new pastor is breathing new life into the church, and I really enjoy listening to him speak.
9. And finally, I am thankful for
Becky
, because without her blogging and linking to her posts on Facebook, I probably never would have been inspired to start this blog in the first place. : )
Happy (late) Thanksgiving everyone - I hope you enjoyed your holiday and found you had a lot to be thankful for this year!
-K.