Theatre.
I LOVE THEATRE.
I have decided that someday I will be Mrs. Shields in A Christmas Story: The Musical.
And NPH should host everything.
Here's my random thoughts about the Tonys from last night, including my top 3 performances:
1. OPENING NUMBER
This. Just this. Debra Messing's face at 6:37 says it all. BROADWAY AWESOME OVERLOAD. If I was in the middle of all of that I would have been sobbing from amazement.
I don't even know what else to say. Neil Patrick Harris' "rap" in the middle, ending "we were that kid." WOW.
2. CINDERELLA
I love Cinderella. It's cheesy but it's such a cute little musical. I have watched both the Leslie Ann Warren and the Brandy versions again and again, and I have to say, I don't remember a "Crazy Marie," but the quick-changes and "Ten Minutes Ago" -- stage magic. Amazing.
The fact that the Rock of Ages actors introduced this cracks me up. So random.
3. A CHRISTMAS STORY
Where did this musical even come from? And how about this tap dancing kid? I just want to sing this song. "You'll shoot your eye out!" I love comedic acting. I just WANT THIS PART.
I love this movie, so now I really want to see the musical now.
RUNNERS UP:
The Annie performance - I love Jane Lynch's version of Miss Hannigan. Also, the pronunciation of "It's a Hard Knock Life" had me hooked. What a bunch of talented little girls!
The Motown performance - Great music, good dancing, can't go wrong. Kind of randomly put together, though.
The "TV Series" medley with NPH, Laura Benanti, the incomparable Megan Hilty, and Andrew Rannells - brilliantly put together and sung. Still mad that Smash is cancelled.
Things I wasn't so thrilled by - Bring it On the musical and Matilda the musical.
DRESSES: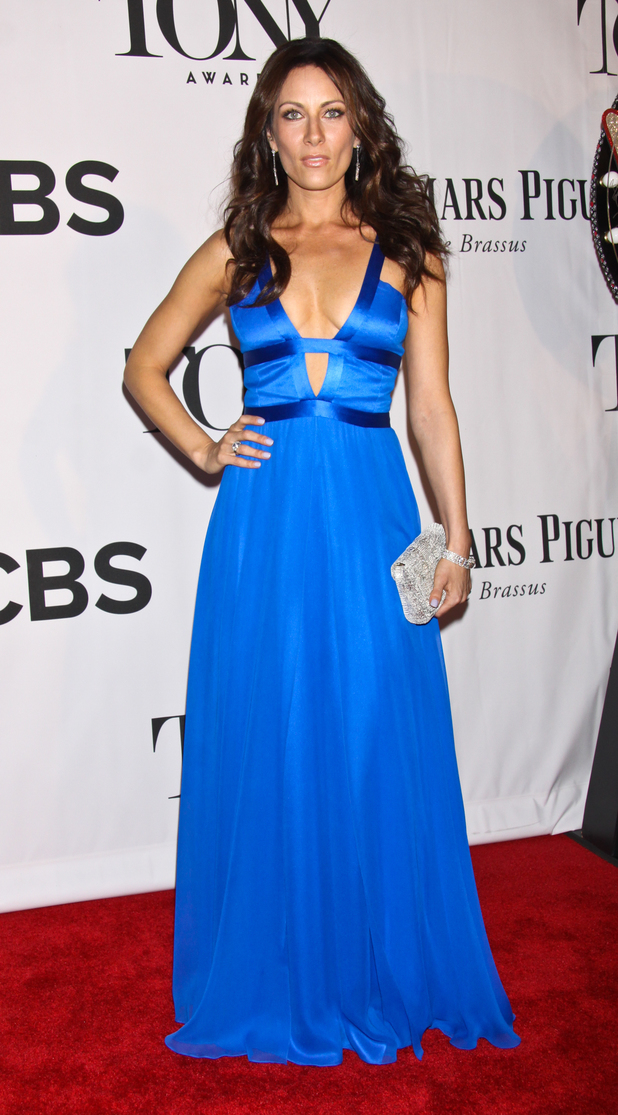 Laura Benanti
Patina Miller
Sigourney Weaver
I guess I was really just feeling blue last night!
I'm sad I haven't been to any shows in a while but I love that I have DVR and YouTube so I can watch this stuff whenever I want. <3
Have a great day everyone! Stay dry! (it's pouring here haha)
K.